Click Here Digital Recognized as 2019 Global Marketing Agency Leader by Clutch
Dec 19, 2019
by Bo White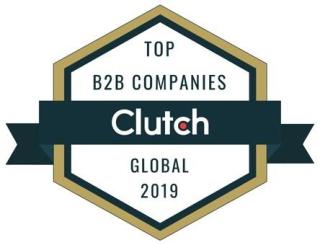 Click Here Digital is proud to be recognized as a Global Marketing Agency Leader by Clutch! Located in Baton Rouge, Louisiana with over 20 years of experience, Click Here Digital is the go-to digital strategy firm for your business. Your business' digital strategy should be tailored to your needs, work with an agency that has the experience and resources to successfully accomplish your goals.
Clutch is a B2B platform that uses verified client reviews to determine market leaders across 400 categories. In a 2019 release, Click Here Digital was featured as a firm employing cutting-edge marketing techniques. We thank our clients who have submitted reviews, all feedback is crucial to our continuous improvement.
In a recent review, John Spruell commented on the tangible results of our digital marketing partnership. Mr. Spruell is the Sales Manager at an RV shop. When asked to comment on the project, he commented,
"We've seen about a 56% increase in total web traffic and our online conversions have increased by 16% too. Our overall organic rankings show that we're getting 458,000 impressions rather than the 273,000 we had before."
In addition to this review, you can find more reviews on our Clutch profile.
We would like to thank Clutch for their recognition of our hard work and expertise! Want to get in touch with the Click Here team? Contact us today to learn more!