Click Here Is Going Global!
Jun 19, 2020
by Click Here Digital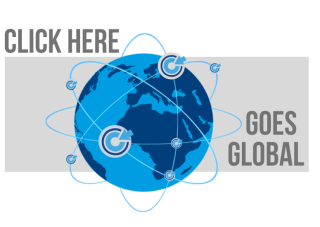 Click Here Digital is Going Global!
At Click Here, we consider our clients as partners, and in the true spirit of partnership, we routinely travel all over the country to meet with them in person. Now, we are proud to add our very first international client to our travel list. Click Here is honored to partner with one of the most esteemed firms of Personal Injury lawyers, referred to as 'Solicitors', in Dublin, Ireland! In light of this new partnership, our extensive experience in the legal digital marketing space will now reach across the North Atlantic Ocean.
Experienced Legal Digital Marketing Experts
Click Here's team of legal digital marketing experts help drive exponential growth for some of the most competitive law firms in the nation and now internationally! Our proven legal digital marketing strategies give our clients the competitive edge they need to dominate their target markets. As a full-service digital marketing agency, we can handle all aspects of your digital advertising, including legal Search Engine Marketing (SEM or Pay Per Click/PPC),Social Media advertising for lawyers, Search Engine Optimization (SEO) for law firms, and more. Learn more about how our legal digital marketing strategies can drive growth for your firm today.
Why Hire A Legal Digital Marketing Expert?
We want our clients to be focused on what they do best - ensuring legal justice is served for their clients! With the ever-changing landscape of digital marketing, it can be incredibly difficult to keep up with the trends while you're busy running your business. That's why it's absolutely critical that you hire an expert to handle your legal digital marketing. Below are just some of the major reasons why we are different at Click Here and why you need a legal digital marketing expert on your side:
1. Industry Expertise - Does your current digital provider have over 25 years of legal digital experience?
Experience is EVERYTHING. You need a digital partner who truly knows the ins and outs of your business.

2. Intake System Monitoring - Who is monitoring your intake system for your law firm?
Monitoring your intake system is essential in gaining a greater market share within your target market.
3. Enterprise-level Technology- What is your current digital marketing provider's tech stack? Are they using the industry's best technologies to find every detail about your legal digital campaigns?
The tools that you use can make or break your digital marketing strategy, so it's important that they are effective and you are using more than one trusted source.

4. Dedicated Legal Consultant- Does your current digital provider truly know and understand your business?
With the competitiveness of today's market, you need an expert on your side in the digital space, but also an expert in your unique industry, as well.

5. Lead Handling Analysis & Optimization -
How does your law firm handle the leads that come in? Are you leaving money on the table with potential clients?
Our analysts are constantly looking for ways to improve and optimize your lead handling processes so that more of your leads turn into sales.
Thanks to our years of digital and legal industry expertise, enterprise-level technologies, and level of intake system monitoring and lead handling analysis, Click Here Digital's Team can help drive exponential growth and brand awareness for your law firm. Learn more about how our team of
legal digital marketing experts
can help you today!