Click Here Named Best SEO Automotive Company By UpCity
Aug 14, 2018
by Director of SEO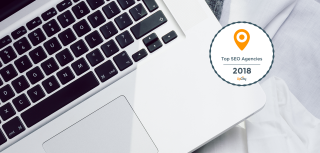 Our hardworking team at Click Here Digital never slows down- and apparently our accolades don't slow down, either. Click Here Digital was just listed as one of the Top 7 Automotive SEO Agencies by UpCity!
UpCity is a National listing site that helps people find and connect with certified Digital Marketing professionals they can trust for their marketing efforts. UpCity's intent is to help businesses navigate through the multi-faceted world of digital marketing, making it easy to find great agencies and digital marketing professionals that are in their industry. As a result, UpCity provides a comprehensive directory of trusted marketing service professionals in local markets and across industry verticals.
Automotive SEO Industry Leaders
UpCity recently analyzed the best SEO and organic search agencies that specialize in the automotive and car dealership industry, and Click Here Digital is at the top of the list! This August, Click Here Digital was listed as one of the Top 7 Automotive SEO Agencies by UpCity.
As Click Here is in the top 1% of all Google Partners, this recent accolade may not come as a surprise to some of you. Click Here Digital was also recently named a Fastest Growing Facebook Auto Agency by Facebook. Our strides in the Automotive industry are being noticed all over, and for good reason.
At Click Here Digital, we have consistently stayed ahead of the curve, utilizing advanced technology and exclusive industry knowledge to propel us forward as true industry leaders. We are constantly innovating, thinking of new strategies and tactics to facilitate growth for our Automotive clients.
Contact our team of automotive digital consultants today to learn more about what we can do for your dealership or Auto Group. View our profile on Upcity here.