Click Here Ranked 2019 Top 100 Private Company
Aug 1, 2019
by Click Here Digital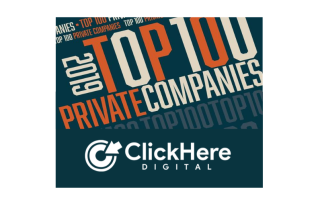 Click Here Digital Ranked Top 100 Private Company Two Years in a Row!
Click Here Digital is incredibly excited to announce that The Baton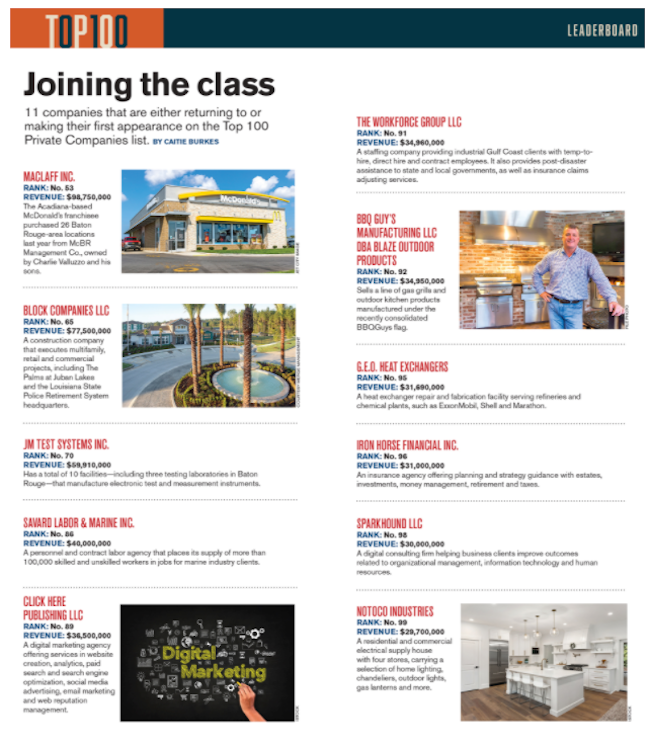 Rouge Business Report has voted us a Top 100 Private Business for 2019. We are proud to be recognized among Baton Rouge's premier list of private businesses contributing to its thriving economy. Even more proud to announce, this was our second year in a row on the Top 100 Private Companies and we climbed in ranking from the #100s to #89 in 2019. Huge congratulations to the entire team at Click Here on a fantastic year!
Who Is Click Here Digital?
Click Here Digital is a highly awarded, highly rated team of digital marketing experts back by over two decades of experience and expertise in the space. We're the team that helped deploy and test tools like Google 360, Kenshoo, Amazon's DSP, and multiple pilots with Facebook. Over the last 25+ years, we have remained industry leaders and have pushed the boundaries of Search Engine Marketing (SEM), Social Media Advertising, Search Engine Optimization, Display & Video Advertising, and Connected TV/OTT Advertising. Learn more about our industry awards and recognition here!