Click Here Ranked Best 2020 Local SEO Company
May 29, 2020
by Director of SEO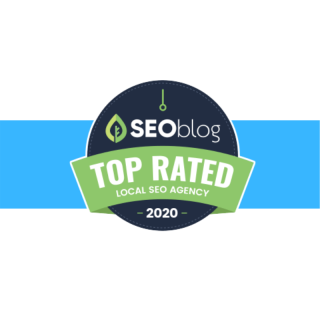 Click Here Ranked Best Local SEO Company!
SEOBlog.com, a trusted destination for SEO professionals and businesses wanting to grow through competitive SEO services, has ranked the top SEO companies and service providers around the nation in Local SEO, ECommerce SEO, Organic SEO, and more. We are proud to be ranked on SEOBlog.com as a 'Best Local SEO Company'! Click Here was also featured in several other 'Best' categories, including 'Best Ecommerce SEO Company', 'Best Organic SEO Company', and more.
SEOBlog evaluates numerous local SEO agencies based on significant factors, such as website rankings, industry recognition, scalability of local SEO services, and online reviews and ratings. Thanks to over 500+ 5 star reviews, 25+ years of digital marketing experience, industry recognition from giants like Google & Facebook, and more, Click Here was ranked in the top Local SEO Companies.
What Is Local SEO?
Local SEO is an incredibly effective and important way to position your brand in front of your most likely customers within a target location. In short, Local SEO is the process of optimizing your site and overall online presence to attract more business from relevant localized searches. With a strong Local SEO provider, businesses can acquire more unique visitors in their own niche markets and achieve real, organic growth.
If you're interested in growing your business through local SEO,
contact Click Here
today or visit our
profile on SEOBlog.com
to learn more about us!