Facebook to Mandate Campaign Budget Optimization
Aug 2, 2019
by Director of Social Media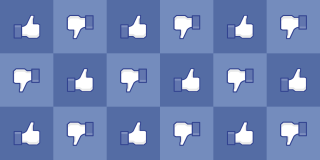 Adoption of automation is a rapidly growing initiative across nearly all industries – especially the tech sector. Media giants like Google and Microsoft have been developing products and strategies for automated bidding, rules and ad serving for years. In late 2017, the fastest growing advertiser of the past decade, Facebook, joined the automation party.

---
Enter Campaign Budget Optimization
CBO allows Facebook's algorithm to distribute a campaign's budget to the top performing ads based on volume, interest and engagement in real time. In other words, Facebook examines the active users in you're audience and serves them ads based on current behavior. This algorithmic serving ensures budgets are being spent efficiently. Without CBO, each ad will serve roughly the same number of impressions regardless of performance.

---
Example:
Michael Scott Toyota wants to spend this month's budget on Toyota Camry, Tacoma and Rav4 ads.

An ad for each model would be created within the same campaign
CBO determines (based on past and current online behavior) that active users in your audience are more likely to engage with ads displaying SUVs
CBO responds by increasing serving frequency for the Toyota Rav4 Ad
Click Here's social media marketing team became early adopters of Campaign Budget Optimization. We have been actively testing and integrating CBO for years. The results far surpassed our expectations. Clients whose Facebook campaigns are utilizing CBO have seen a decrease in Cost Per Click of roughly 40% and their lead counts have essentially doubled. Pretty promising? We think so.

---
So What's the Catch?
In September 2019, Facebook is pushing a platform update that will make the use of Campaign level budgets and Campaign Budget Optimization mandatory. Being first movers and developing strategies centered around CBO still gives us a significant leg up in the agency space.
Beginning July 2019, all of Click Here Digital's Facebook clients migrated to the CBO model. Being a Facebook Marketing Partner grants us a seat at the table when it comes to product discovery. We are able to report bugs and feature enhancements directly to Facebook. They're actively engaged in hearing how Facebook ads can better help our clients reach their goals.
Facebook continues to improve their Ads Manager Platform – they are currently working on simplifying the user experience and introducing new metrics for optimal results. CBO is one of Facebook's integrations that will help them achieve this goal and keep pace with other tech giants in the collective race for excellence through automation.

---