Google OneAuto Summit Provides Key Takeaways for 2020 Digital Advertising
Jan 8, 2020
by Bo White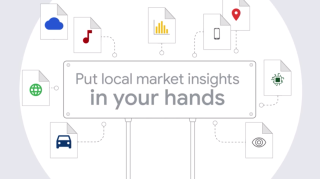 On November 5, Click Here Digital travelled to San Francisco to attend the Google Automotive Summit. The Summit revealed that the days of focusing on impressions and the cheapest cost-per-click are behind us. Capturing return on investment using advanced tools like store visits is where the automotive marketing industry is NOW. Advertisers need to ask themselves: How are those marketing dollars impacting your business's bottom line?

---
Set Goals and Measure Performance Optimally
The first step in formulating any digital marketing strategy is determining where you want your business to be in terms of sales. Once you have established your goal, you can properly measure whether or not your marketing efforts are effectively helping you grow toward that goal with the Google Profitability Calculator. This will provide estimates of Store Visits, Calls and Leads that can be attributed to your digital campaigns. This tool also allows you to compare Google ROI and profitability to other channels.
Notice the variables that the Google Profitability Calculator focuses on: Store Visits, Calls and Leads. The emphasis is no longer impressions or how cheaply you are getting clicks, as these metrics do not correlate directly with sales. As Google's methods of tracking users has become more precise, the possibility of really measuring the financial boon of your digital marketing efforts has moved from hypothetical to real.

---
Stay on Top of the Trends to Maximize ROI
In constantly evolving industries, advertisers have to stay on top of the latest consumer trends to effectively allocate their clients' money. Everyone needs to leverage the most bang for their buck. Marketing efforts designed to anticipate what an in-market shopper is searching for will be able to capture them along each step of their car shopping journey. Marketing efforts that react to customer search trends will always be one step behind.
For example, a typical customer will sink hours into research before purchasing a car, which gives dealerships hundreds of opportunities to get their name in front of that customer. As an illustration of how essential this is, consider that 20% of the people who clicked a Search ad entered the dealership. Further illustrating the point that you need to win online before you can win in the showroom, 63% decide on their final dealership online.
The digital marketing landscape is a constantly evolving industry, and no other tech giant than Google has a better understanding of the latest trends. Google identified three key emerging trends that should heavily influence automotive marketing efforts moving forward:
The market is gravitating more and more toward used and CPO cars. 55% of new car shoppers consider used or CPO inventory — up from 30% in 2016.
Mobile continues to overtake desktop in website traffic. 69% of shoppers will interact exclusively with your mobile site.
Search is king. 88% of purchasers are still searching online just 3 days before purchase, and search is the #1 last step for a customer before visiting a dealership.
---
Video Advertising is the Future
Advertising through traditional cable is going to be especially challenging in the coming new year. Why? Two words: election season. In Pittsburg, Midterm Elections in 2018 led to an 18% decrease in Automotive Spot TV share of voice, and a 22% inflation in cost per Spot TV ad unit for Automotive brands.
Instead of battling politicians for traditional TV spots in 2020, consider online video advertising — 80% of people say they switch between search and online video during the research phase of their buying decision. In 2019, 60% of auto shoppers say online video helped finalize their decision prior to arriving at the dealership.

---
Put Google Automotive Summit Insights into Action
As the automotive world becomes more active on digital marketing channels, calculating how your advertising efforts are affecting your ROI will become essential. Google continues to improve their ability to track in-store visits and conversions so that you can access the most accurate metrics possible and see how digital marketing is contributing to your bottom line. Maximizing ROI will rely heavily on moving into channels that customers are gravitating towards, which is increasingly a mobile and video-oriented ecosystem.

As Google Premier Partners, Click Here Digital is always on top of the latest trends in Google Search ads and Video advertising. We've even built real-time store visits reporting into our client dashboard!
Maximize your ROI by staying on top of the latest digital trends by contacting one of our consultants at Click Here Digital today.

---