Performance Max Campaigns: How They Can Help Your Business
Jun 22, 2022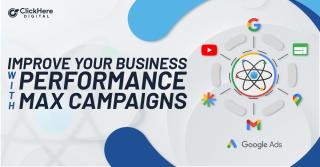 In an ever-changing marketing landscape, it can seem impossible to keep up with where your customers are and what they're searching for. To
help with managing campaigns
, Google has developed a new product that leverages artificial intelligence to pivot ad spend to shifting demands, called
Performance Max Campaigns.
Performance Max Campaigns are a new way to buy Google
ads across YouTube
, Display, Search, Discover, Gmail, and Maps, all from a single campaign. The product was in closed beta for a while, but rolled out to all advertisers last November—so if you don't have a Performance Max Campaign in your advertising mix, you should consider how it can help your business!

What Is a Performance Max Campaign?
The main difference between a Performance Max campaign and another Google campaign is that a Performance Max campaign has automated targeting and delivery based on information you provide. Google developed this campaign type after feedback from their users that campaigns were becoming too segmented to be meaningful across the internet. Performance Max campaigns are Google's all-encompassing solution.
By bringing together machine learning and automation technologies, the Performance Max campaign is an adaptable ad type that can help you execute specific performance goals. By utilizing Performance Max, you'll be able to reach customers on the following Google platforms:
Discover Feed
Display
Gmail
Maps
Search
Shopping Ad Inventory
YouTube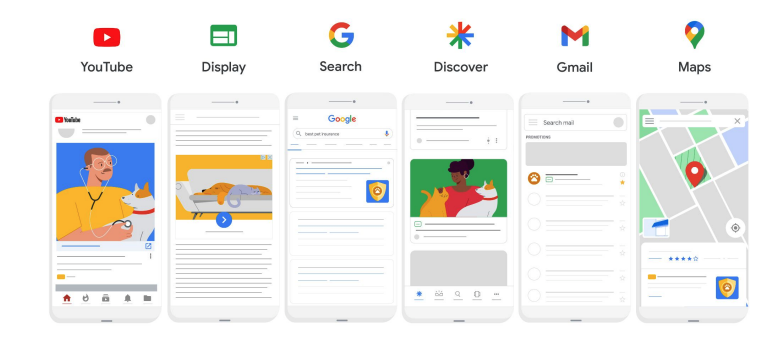 How Performance Max Campaigns Work
According to
Google Ads Help
,
Performance Max uses machine learning models to optimize bids and placements to drive conversions or conversion value for your goals, but you provide important inputs like audience signals (including your customer data), and high quality text, images, and video that can significantly improve your campaign performance.
Once you select a marketing objective and choose conversion goals supporting that objective, Google automatically optimizes individual ads and bids to maximize your campaign's performance in those goals. Performance Max campaigns make use of automated biding and targeting technology to invest your ad budget as efficiently as possible.
Choose from Different Types of Conversion Goals
Performance Max campaigns feature three main types of conversion goals, with considered choices within those goals to "dial-in" your campaign to convert just how you want it to:
Online sales goals include online and in-app purchases, loyalty sign-ups and subscriptions, and add to cart and begin checkout.
Lead generation goals include a customer requesting a quote, signing up or filling out a lead form, as well as phone call leads, booking leads, outbound clicks, and contact forms.
Offline sales goals include store visits, and soon will include store sales and local actions, like directions and calls.
Does This Mean I Can Stop Running My Other Campaigns?
In a word, no. Performance Max campaigns work well alongside your other campaigns, finding gaps in your current ad spend and filling those in. In fact, testing Performance Max for your company is pretty low-risk, because you don't need to pause your current campaign structure to add it in.
In addition, Performance Max campaigns don't use keywords like Search campaigns do, so only relying on Performance Max can jeopardize your campaigns' reach. Instead, think of Performance Max as an on-ramp to higher ad performance over time. These campaigns are easy to get started and easy to scale.
Is Performance Max Right for My Business?
If you have the following objectives for your ad spend, Performance Max might be a good choice for you:
Specific conversion goals, such as lead generation or increasing sales
Maximizing campaign performance without having to worry about channels
Using a single campaign to reach customers across all of Google's channels
Go beyond Search campaigns for even more reach and conversion value
Talk to a Google Search Expert About Performance Max Campaigns
Click Here Digital's analysts have been experimenting with Performance Max campaigns since they were still in Beta (thanks to our relationship with Google), and we're excited about their utility and reach for our clients' campaigns.
If you're looking for a boost in your ad campaigns, or for more highly-rated advice and campaign management,
schedule a demo with Click Here
. Our high-touch management style and all-in-one online marketing shop mean that we can create more value for your money than most other agencies can provide.