Google Updates to Housing, Employment, and Credit Advertising: Why It Matters
Sep 23, 2020
by Director of Search Engine Marketing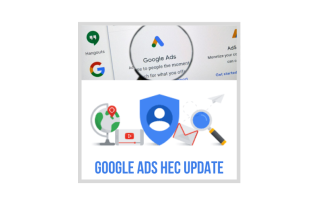 Google Updates Ad Policy for Housing, Employment, and Credit Advertisements & What It Means!
As advertisers with over 25 years of experience and expertise, we are no stranger to the ever-changing landscape of the advertising world. In particular, Facebook and Google have been rolling out some major updates within this past year regarding how advertisers can reach and target their in-market shoppers. Following suit to the
HEC Policy Update that Facebook
made in March of 2019, Google will be making revisions to their policies on Housing, Employment, and Credit related advertising.
New Google HEC Policy
For over 10 years, Google has enforced policies that prohibit advertisers from targeting customers on the basis of several sensitive categories related to their identity, beliefs, sexuality, or personal hardships. For example, Google does not allow advertisers to target people based on categories such as:
Race
Religion
Ethnicity
Or sexual orientation to name a few.
In June 2020, Google released news that it would begin limiting targeting even further for Housing, Employment, and Credit advertisements to prohibit advertisers from unlawful behavior, such as discriminating against users or groups of users.
Google states the addition of the new HEC (Housing, Employment, Credit) advertising policy should further improve access to housing, employment, and credit opportunities. In addition to their longstanding policies on those sensitive categories, this new policy will prohibit advertisers from targeting or excluding any of those types of ads based on the following:
Gender
Age
Parental status
Marital status
ZIP Code
This update could potentially affect several different industries/verticals advertisements on Google, including Real Estate, Careers/Education, and most notably, the Automotive industry.
Since purchasing a vehicle, much like buying a home, is typically a sale offer based on credit status, digital advertisers in the Automotive industry could see some shakeup when these updates go live later this year. The 'C' in HEC stands for 'Credit' which, by Google's definition, refers to any offer of credit for which the payback window is longer than 90 days. Advertisers whose ad copy directly states an offer of credit (0% for 72 months) or links to a landing page that has verbiage consistent with standard financing messaging ("Get Pre-Approved") will likely be flagged for policy restrictions.
Why It Matters To You?
For most advertisers and digital marketing companies, this will mean moving away from zip code targeting in favor of city, DMA, and radius targeting. This could result in a lag in metrics due to campaigns having to readjust to the restrictions. Lucky for our clients, our team is far ahead on this new update, and in preparation, we have already been in the process of adjusting our campaigns and targeting. Though no one knows for sure how the updates will affect campaigns, we feel confident that our clients should see little to no deviation through the roll-out of this new update due to these preparations and our experiences this past year with updates to the Facebook policy. Being Google Premier Partners and Facebook Preferred Marketing Partners also gives us the distinct advantage of a dedicated support rep and resources to assist through these types of transitions and updates.
Worried about how the new HEC policy will affect your
Search Engine Marketing (SEM) campaigns
? Hire an expert in SEM/PPC Advertising with Click Here today!