Is CTV for You? 4 Reasons to Check Out the Streaming Advertising Now.
Dec 13, 2021
by Click Here Digital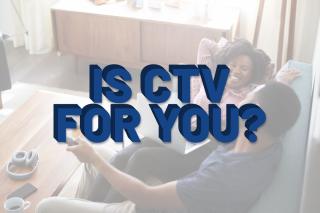 Is CTV for You?
4 Reasons to Check Out the Streaming Advertising Now.
In our increasingly-connected world, you have more—and more varied—opportunities than ever to connect with your customers. The newest kids on the advertising block are new spins on old classics: Connected TV (CTV) and over-the-top programming (OTT) provide a similar experience to traditional TV advertising on the customer's end, while giving advertisers (and their clients) greater opportunities to reach audiences where they are. However, these new formats don't come without their challenges, including greater market fragmentation than with linear TV, similar challenges in attributing marketing, and others.
However, we think CTV buys are worth it—that's why we have a dedicated Streaming TV Advertising department at Click Here Digital. Here, we'll show you four of the best reasons for adding CTV and OTT to your advertising mix.
1. Real-Time Metrics with CTV
Even though CTV and linear TV—that's "traditional" television vectors, like cable or satellite—have superficial similarities, they provide vastly different capabilities for brands and advertisers in terms of audience reach and programmatic advertising.
With a CTV campaign, you're able to assess progress against goals and view metrics in real time, much like other types of digital advertising, like display, search engine marketing, and others. Click Here Digital makes it easy to incorporate your CTV strategy with the rest of your ad spend, making your budget even more performant and leading to more conversions.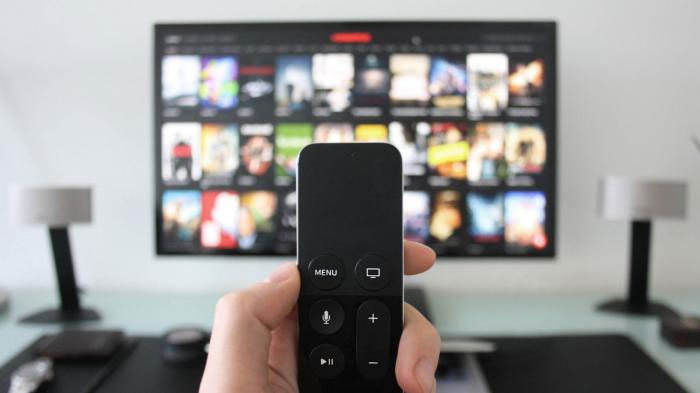 2. CTV/OTT Streaming is the Fastest-Growing Channel in Advertising
While CTV had been growing before COVID-19 hit, the pandemic's lock downs accelerated the existing trends in CTV penetration in households across the country. In a survey done this summer, Leichtman Research Group found that 39% of all adults watch video daily on a connected TV device, and at least 60% do at least once a week. There's no signs this trend will slow down anytime soon, and in fact more people are "cutting the cord," or removing linear TV from their media mix altogether.
Here's what that means to you: it's more important than ever to partner with a firm who can get you onto CTV and OTT marketing channels. Your products need to make it to market to sell, and in the Internet-connected future, the market is moving online.
Click Here Digital has made big investments in our CTV stack, including access to DV360, Google's premier video advertising platform that allows us to fine-tune your ads to find the customer most likely to engage, and eventually turn into a conversion.
3. Direct Integration with OTT providers
Of course, OTT isn't without its unique challenges. The space is currently going through a lot of fragmentation due to the piecemeal nature of channel subscriptions, the provenance of subscription sharing, the panoply of CTV devices, and more.
However, even problems like these have upsides. We're able to develop much closer relationships with the channels broadcasting your ads to your customer, for one thing: Click Here has relationships with brands as diverse as ESPN, Roku, Pandora, Apple TV, CBS, and YouTube, and we can get your ads onto viewers' Amazon Fire TVs, Chromecasts, and Roku players; in their YouTube and Pandora feeds; and so much more.

4. We Do Connected TV Different: Unparalleled Access & Reporting with Click Here Digital
At Click Here Digital, our entire business is online marketing. We've invested heavily in our strategic partnerships with Internet giants like Google and Facebook to access their latest programs before other marketing companies—and we pass those benefits to our clients.
When you hire us, you get a dedicated team of marketing professionals, in everything from CTV and OTT to SEO, SEM, Social Media, and more, working on your account and keeping you abreast of your ad spend using our proprietary reporting software. You get the knowledge we've built from being on the Internet for nearly 30 years. And you get the knowledge that we're keeping track of the ever-changing world of online advertising so you don't have to.
Go ahead, give us a try. We're so confident in our services and pricing that we don't require a long-term contract. We've got some of the lowest CTV/OTT rates in the industry. Give us a call or schedule a demo of our capabilities today!