Is Your Digital Agency Optimizing Your Brand for Google Search?
Jun 3, 2020
by Director of SEO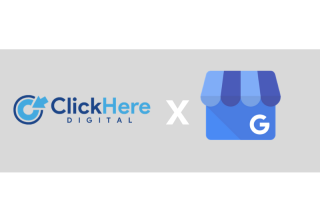 Is Your Digital Marketing Agency Optimizing Your Google My Business for Search?
As one of the most - if not
THE most
- prominent listing of your business information on the internet, continually optimizing your
Google My Business listing
is one of the easiest ways to remain on top of the page for the phrases & keywords your customers search most often.
Did you know...
" 97% of consumers are using search to find local businesses and 41% of people use local search to find businesses every single week." [1]
Your Google My Business listing, also known as your "Knowledge Panel" or "GMB", is your business's digital storefront and is often the first point of engagement with your brand. To make a great first impression to potential customers, it is absolutely critical that your digital marketing agency is optimizing your listing(s), and staying up-to-date on all of the upcoming trends, products, and beta tests to ensure your business remains competitive.
So, how do you know if your current digital marketing agency is correctly optimizing your Google My Business to remain at the top of every Google search?
Below we have compiled best practices and commonly asked questions about Google My Business, so you can evaluate if your current digital provider is setting you for success!
Google My Business Best Practices
***Bookmark this post for updates on Google My Business features, products, and best practices!***
Click Here's team of
SEO or Search Engine Optimization experts
closely monitor the ever-changing landscape of Google My Business to keep our clients at the forefront of the industry's trends. What best practices should your digital agency follow to ensure your business is at the top of every relevant Google search?
Business Information (NAP): It is important for customers and Google's algorithm to find the same business NAP (Name, Address, Phone) across all business listings to avoid any confusion or frustration. Is your business information consistent?
Categories: Are the correct and relevant categories set for each listing? Google uses these categories to decide when to show your listing for a specific search, so it is important that no extraneous or incorrect categories are placed.
Keyword Rich Description: Google can pick up on keywords used in the Business Description on your listing to help assign relevancy for your business for those searches. Is your Google My Business description optimized with the most relevant keywords for your business?
Photos & Google My Business Posts: Does your current digital provider post regularly to your Google My Business? Google prefers fresh and updated content, so adding current photos and new Google My Business posts can help drive more organic traffic to your site.
Additional Listings: Are all additional or department listings claimed, verified, and optimized for search? A common trend in the automotive SEO space is a separate listing for each Department within the business (ie; Service Listing, Parts Listing, etc.) If not created correctly, customers may find these separate listings confusing and distrustful. By allowing Google to create these additional listings, the information will be associated and nested within the main listing.
Recent Updates on Google My Business
Google My Business is constantly being monitored and updated to continually improve customers' interactions with their platform. Google My Business has released several updates that affect both businesses and users in 2020. Below you'll find some of the most recent updates from Google My Business and how these updates may affect you:
Updated 6/22/20:
1. Google My Business can now pull data from Facebook
Google My Business can now pull data directly from your profile on Facebook, and show this information in the search results and in Google Maps. (See below)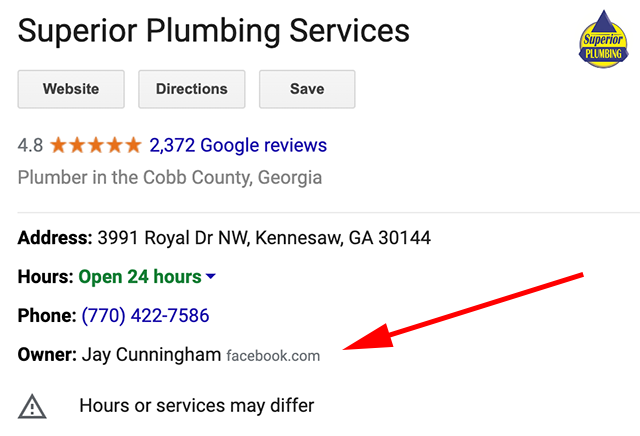 2. 'Services' now showing in the 'Overview' tab in the mobile search results
Previously, the 'Services' feature on Google My Business listings only showed in the desktop search results. As this feature continues to grow, we are noticing that Services feature can now be seen in the mobile search results. (See below)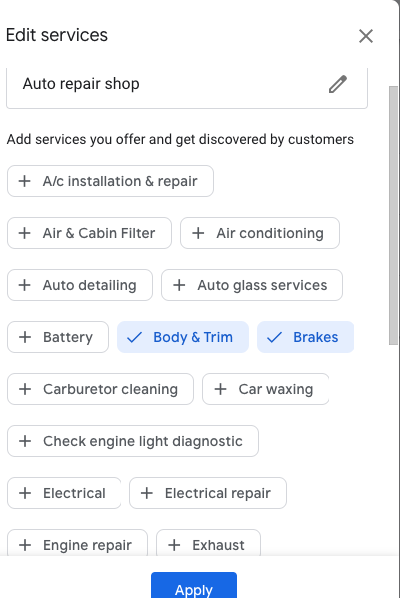 3. Additional Hours Features
Due to COVID-19 and many businesses experiencing adjusted hours and adjusted services, Google added a 'More Hours' feature that allows businesses to specify access to the business, if take-out, drive-through, delivery, pickup, etc. are available. This helps businesses provide more accurate information to users with special interests or needs as a result of the pandemic. (See below)

4. "Online Appointments" is now available for applicable businesses
You can add 'Online Appointments' messaging on your GMB listing now, to let customers know that appointments can be scheduled fully online. This is not an action user can take through your listing, but a way for Google to inform customers of the service provided. This applies to HVAC companies, car dealerships, lawyers and law offices, medical and healthcare professionals, and more
(See below).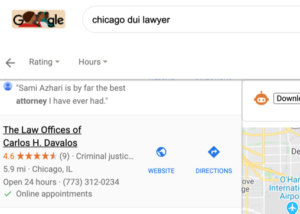 Updated 4/22/2020:
Google My Business Updates During COVID-19
During this time of increased online activity, it is more important than ever that your Google My Business listing is correct and consistent. We've compiled a list of commonly asked questions about Google My Business during COVID-19 and will continue updating this post with new information. Listen below to one of our Local SEO Experts explain some of the commonly asked questions about GMB during COVID.

Frequently Asked Questions About Google My Business During COVID:
Q: Can I make a regular post to tell people I am OPEN during Coronavirus?
A: Any COVID information or verbiage needs to be in the COVID-Specific GMB Post update section- NOT AS A REGULAR GMB POST. It will get rejected from Google.
Q: How long will the COVID post last? Can I set a date for it to end?
---
A: No, you cannot set a specific date for this post to end. COVID Specific GMB Posts ONLY LAST FOR 14 DAYS. If you added one, you will need to check and update again after 2 weeks or it will just fall off. So make sure you check up on that!
Q: What should I tell all the people that want to leave a positive review of our business on Google and cant?
---
A: Google has temporarily paused the posting and responses of all local reviews due to the pandemic. Google is very limited on the staff to QA and provide Support for reviews, and as a result, no new user reviews or user photos can be added at this time. Business owners can respond to reviews. I recommend telling your customers to leave you a review on Facebook instead, as these reviews are not disabled.
Q: Where did the Question and Answer section go on GMB listings?
---
A: Same with Reviews, the GMB Q/A Section has been temporarily disabled for the time being. According to Google, it will gradually return by country and business category.
Q: Can I make edits on my business listing?
---
A: Currently, Google is temporarily prioritizing reviews for edits critical to health-related businesses. They are also prioritizing open and closed status updates, special hours, temporary closures, business descriptions, and business attribute edits for other verified businesses. YOU SHOULD EXPECT DELAYS for any other type of edit types while the critical edits are being prioritized. Businesses should also expect delays when contacting support regarding these pending edits.
Q: What if I have a service listing that needs to be claimed or another listing I want to verify?
---
A: Google's support team will manually review new listing, claims, and verifications for HEALTH-RELATED businesses. Critical services will be prioritized. Expect delays for publication of any new listings, claims, and verifications for other types of businesses to Google Search and Maps.
Q: Is Google Support still available?
---
A: Currently, Google Support is EXTREMELY limited. Support via phone call is shut off completely. Support chat has also been shut down. There is an option to submit a request to Support, but this is very limited and will only process certain requests during certain hours.
Q: My hours have changed. Can I update my hours?
---
A: Yes! If your hours have changed for the foreseeable future, go ahead and update the hours on your primary listing to reflect such. If you are temporarily closed, you can mark that yourself now in the backend. (Previously you had to reach out to GMB Support) Special Hours still must be added manually, as in, per day, so only add these if your hours will only be different on specific dates.
---
We know that keeping up with the ever-changing landscape of Google My Business and ensuring that your brand remains at the top of every Google search can be a time consuming and arduous process. If you're looking for an expert in Google My Business that can keep your business top-of-mind and top of the search results,
contact Click Here's Search Engine Optimization (SEO) Team
today!
[1] https://www.chatmeter.com/blog/local-search-showdown-gmb-websites/