NEW Apple iOS14 Update: What Does This Change Mean for Your Facebook Advertising?
Feb 7, 2021
by Director of Social Media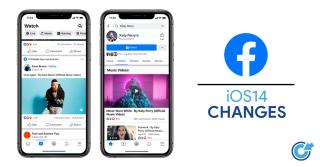 A few weeks ago, Apple announced major changes with the iOS14 update. This update will now require all Apple apps to give users data privacy choices through AppTracking Transparency. This change will affect retargeting list size and conversion tracking.
What's Changing for Apple Users?
When an Apple user interacts with an app, the user will be prompted to allow the app to track their activity across other apps & websites. They can simply tap "allow" or can tap "ask app not to track." This opt-in will impact how Facebook receives conversion events through the pixel.
What's Changing for Advertisers?
The attribution window for conversions is decreasing
Only 8 pixel events (lead, page view, view content, contact, etc) will be measured per website
Websites must be verified
Retargeting lists may decrease
How Are Conversions Changing Due to Apple iOS14 Update?
Facebook will be forced to change their attribution window for conversions with iOS14. The attribution window is simply the timeframe an advertiser can use to track historical conversions. Formerly, anyone who clicked on an ad & converted within a 28-day window would be credited to your campaigns. With iOS14, the attribution reporting window is being narrowed from 28 days to 7 days. All advertisers can expect to see a slight decrease in attributed lead count due to the shortened conversion time frame. This does not mean that LESS conversions happened- it only means that leads influenced by Facebook ads may show up under another source in Analytics.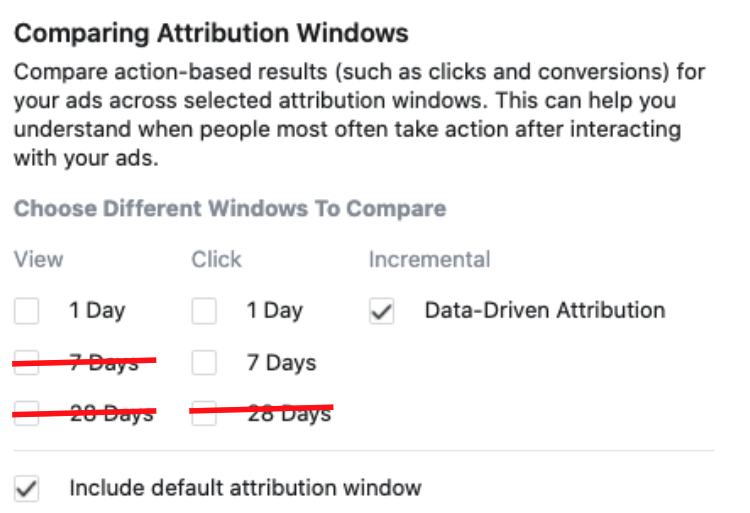 What iOS14 Means for Retargeting?
With tracking opt-outs, Facebook anticipates that many advertiser's website retargeting lists will decrease in size. Click Here Digital has been preparing for this change by utilizing other retargeting capabilities, including:
Users who have interacted with your Facebook page
First-party customer lists / CRM lists
Users who have viewed your product on Facebook
Users who have watched a portion of your videos
Verifying Your Website
iOS14 is requiring all Facebook advertisers verify their domain to continue tracking conversion events. If you are a Click Here Digital client, we have taken care of this for you! We have already partnered with the top website providers to verify each domain. We want to ensure that the pixel events being measured, including leads, are still being traced after the iOS14 update. Verifying websites allows us to select the top 8 conversion events being measured and will also prevent your ads from being automatically paused.
Is There Any Change for On-Facebook Destination Ads?
Many of our automotive clients are already using Facebook's newest ad type, On-Facebook Destination ads. On-Facebook Destination ads direct shoppers to a vehicle description page on the Facebook app instead of the website. With this ad type, the shopper converts on the Facebook listing, therefore the leads being reported from these ads will not see any major decrease in conversion tracking.
How Can Click Here Help?
Click Here Digital has been working diligently to ensure that campaigns still yield the highest performance after the Apple iOS14 updates. Our social media analysts leverage multiple audience sources and ad types to minimize the impact of the iOS14 rollout. We've also taken on the busy work of verifying websites so our clients can do what they do best - focus on the customer experience!
Get in touch with our digital experts today to learn more!