Types of Google Partnerships & Why You Need A Google Premier Partner
Aug 5, 2020
by Click Here Digital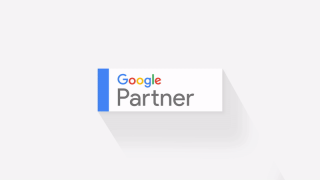 Levels of Google Partnerships & Why You Need A Google Premier Partner
If you want to get the most out of your advertising dollars, it is best to work with an agency that is a certified Google Premier Partner. An agency with Google Premier Partner status will be able to deliver better campaigns that stretch every dollar of your budget.
What Is A Google Partner?
Google Partners
is a marketing program that was created to reward and assist the best of the best digital advertising agencies and digital marketing professionals around the world. When you become a Google Partner, you get exclusive access to a range of benefits, including special events and training, industry research, and more. It isn't an easy process to earn Google Partner status, however. Only about 10% of all agencies worldwide are Google Partners and staggeringly less are Google Premier Partners.
How Does an Agency Become A Google Partner?
It is no easy feat to become a Google Partner. Not only must individuals in an agency take numerous courses and pass a number of tests, but the business must also prove it can meet strict requirements in order to become a partner. Agencies must keep current multiple Google certifications in order to claim these proficiencies. Certifications include assessments and tests on multiple Google products, such as Google Analytics, Google My Business, and Google Ads. That's just the process of just becoming a Google Partner. Getting to the next level is even tougher.
What Are The Different Levels of Google Partnerships?
There are two types of Google Partnerships statuses an agency can earn:
Google Partnership

Benefits Include:

Eligibility for dedicated account management
Google Partners Badge
Listing in Google Partner Search
Client event support
Agency competitions

Google Premier Partnership

Benefits Include:

ALL of the Above Benefits PLUS...
Executive Business Trainings
Dedicated Support Reps & Teams
Annual Partners Summit & Review
And More!
What is the Difference Between Google Partner and Google Premier Partner?
In short, a Google Premier Partner has met and exceeded all Google Partner requirements AND has demonstrated continuous success in achieving the following three requirements:
Certifications
Ad spend
Performance
Google Premier Partner Agencies are required to uphold current certifications for their teams and meet or exceed requirements set by Google for spend and performance. Though this standard is not easily met, the benefits of becoming a Google Premier Partner are far worth the investment.
What Benefits Does A Google Premier Partnership Offer Your Business?
When you sign up with a digital advertising agency or professional who sports the Google Premier Partners badge, you can expect to immediately benefit from advanced tools, expert resources and technologies, and exclusive support that other agencies don't have access to. Some of the reasons why your business could benefit from a Google Premier Partnership include:
Google Premier Partners are experts
They work directly with Google
Stay up to date with the latest SEM/PPC trends & technologies
Google Premier Partners have speed-to-market on their side
Get exclusive access to beta features & tests
How Do I Get Access to A Google Premier Partner?

Look for the badge! An agency with Google Premier Partnership will have a badge similar to the one shown above or on the Homepage of our website. You can also search by location to find the best digital marketing agencies near you using the
Google Partners database
!
Partner With A Google Premier Partner
It is important that you find a digital marketing company that is a Google Premier Partner. If you want the best performance and results from your campaigns, Click Here Digital is the agency you've been searching for.
Click Here Digital is a full-service digital marketing agency with over 25+ years of experience and expertise in the digital space. We are home to an award-winning team of over 75+ digital experts that are dedicated to your success. Our entire team is Google Ads Certified and have years of extensive experience creating, testing, and deploying effective go-to-market campaigns and strategies.
Don't believe us? We'll let our clients speak for us! We have over
500+ 5 star reviews and client testimonials
from a variety of industries. Check them out to see what it's like to work with a top Google Premier Partner agency like Click Here Digital.
Contact us today
and learn how a Google Premier Partner can give you the competitive edge you need to win!