Vehicles We Said 'So Long' to in 2018
Jan 22, 2019
by Director of Account Services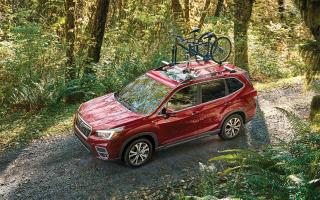 It is no secret that SUVs, crossovers, and trucks are dominating the automotive market. Today's car shoppers want a safe vehicle with plenty of space for seating and cargo. SUVs, once viewed as gas-guzzling tanks, are now viewed with more favor due to a decline in gas prices and an advancement in build and efficiency for larger models. Manufacturers are hopping aboard this movement by making cuts from their lineup to pave way for what Americans really want in a vehicle.
As we enter a new era of automotive marketing, the time has come to give a final farewell to some treasured models of the 21st century and further welcome new vehicles to the mix. For you nostalgic readers, let's pay tribute to all of the models that are no longer manufactured or were discontinued in 2019.
---
Chevrolet Volt
At the very beginning of the Chevrolet Volt's lifetime, MOTOR TREND awarded this electric hybrid as Car of the Year in 2011. The 2019 Chevrolet Volt will be the final remodel, due to General Motors' decision to shut down the Volt's manufacturing plant in March of this year. In fact, the GM plant will cease production for the Chevrolet Volt, plus five other models to gear strategy and focus on increasingly profitable SUVs and trucks. As for the Chevrolet Volt, it's soon-to-be deceased 2019 model mimics a crossover but offers an improved version of its electric powertrain.
---
Ford Fiesta
Ford has decided to discontinue its subcompact Ford Fiesta, along with every Ford sedan and small car, other than the Mustang. Although the Fiesta offered a smooth, sporty ride, its appeal is trumped by modern SUV designs with their improved performance and roomy interior.
---
Buick LaCrosse
The Buick LaCrosse brought drivers a powerful handle with refined gliding features from its lightweight build. Its 2019 successor comes vamped with a 210 horsepower V-6 and a spacious interior build, adding value for the hefty price. Sadly, the General Motors plant also produced the Buick LaCrosse, making this 2019 model the last of its kind before it exits the market.
---
BMW 3 Series Sports Wagon
Manufacturers in Munich have decided to keep the BMW 3 Series Sports Wagon out the States from now on. The future of this globally known vehicle lives in Europe, although we can't guarantee how long. As it turns out, automotive customers surging demand for sports utility vehicles proves to be a global phenomenon.
---
Subaru Forester XT
The Forester outlived its XT variant as Subaru succumbed to the craze for SUVs by remodeling one of their top-selling vehicles. After ditching turbo altogether, the 2019 redesign for the Subaru Forester fits the mold with its largest build since releasing in 1988 model year.
---
Volkswagen Beetle
The original idea for the Beetle was conceived in the early 1930s when Adolf Hitler urged Porsche to develop a "People's Car," which directly translates to "Volkswagen." In this day in age, the VW Beetle has entered its final year in production. Volkswagen gives Beetle lovers around the world one last go around to purchase this sporty, retro-style car, with two Final Edition packages. The Beetle's 2019 face-lift for its last year in business, keeps the old school look in two mild colors, in both convertible and coupe builds.
---
Cadillac CT6
To compete with European rivals, Cadillac built this full-size luxury sedan with a low center of gravity, signature to Cadillac vehicles. The Cadillac CT6 modeled its notorious predecessors, the Fleetwood and the Brougham. In despite of this model being victim to GM cuts, with the highest price cap for Cadillac sedans, a significant decline in profits ultimately led to its demise.
---
Ford Fusion
The Ford Fusion aimed to echo popular competitors like the Honda Accord and Toyota Camry with its sleek design, powertrain options, and a luxury trim. Before this mid-sizer meets its fellow castaways in the automotive afterlife, Ford recently released its last edition of the Fusion since 2006.
---
Chevrolet Impala
The Chevrolet Impala is going on its tenth generation, as the name first debuted in 1959, and will be lifted up into car heaven in March of this year with the rest of GM's suspended cars. Its termination mostly resulted from the decline in desire for sedans, along with low sales projections, eventually stripping this classic car from the Chevy line.
---
Mercedes-AMG GT S
Mercedes is fine-tuning their lineup for the new age, knocking the AMG GT S off the ranks. Beginning as a born winner in the market, the Mercedes-AMG GT S was awarded the 2015 Best Driver's Car by MOTORTREND. To no surprise, Mercedes steered away from the sedan build, leaving the stage open for the AMG GT C in convertible and coupe body styles to thrive as successors.
---
Welcome to the World of Trucks & SUVs!
With SUV and truck profits on the rise, the country is moving its attention away from smaller vehicles, like sedans and coupes. The demand for more spacious vehicles is more apparent than ever before, influencing automakers to expand production in these lines for the next generation. Luckily for SUV and truck enthusiasts, we now get a chance to be explorative and hopeful about the coming year with new models hitting the lines.
The time is here for car enthusiasts to say "So Long" to the valued models that made 2018 a thrill! Goodbyes are never easy but taking a moment to appreciate some fallen stars, allow us to better understand the direction this multi-billion dollar industry is headed. Now that we've celebrated several great legends of the past, we can welcome new leaders into the automotive market this season.