Why is Digital Advertising During the Holidays so Important for Car Dealers?
Oct 31, 2019
by Director of Account Services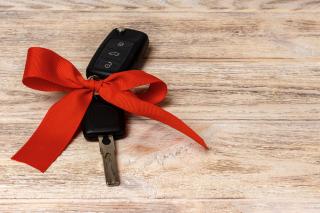 The holiday season is a busy time for all types of shopping activity, and car buying is no exception. For Dealers to get ahead and stay ahead of competitors in Q4, they need to be prepared for a dramatic spike of sales activity by having a strategic holiday advertising plan in place. A strong holiday automotive digital advertising strategy will help Dealers effectively reach their target audience along their entire shopping journey.

---

When do Sales start Spiking for the Holiday Season?

Typically, sales start spiking as early as the last Saturday of October. The biggest spikes in retail sales in Q4 occur during the last Saturday of October, Black Friday, and the last Saturday of December.

---

Why are Sales Events around the Holidays so Important?

In-market automotive shoppers are primed to wait for a sales event to purchase a new vehicle, according to Google Consumer Surveys.
In fact, 22% of those shoppers that are planning or considering a purchase around a sales event say they will purchase around Black Friday/Year End sales event.

---

Timing is Everything

Historically, there has been a 9-11% increase in sales around Black Friday and a 70-85% increase in sales around Christmas. This 2019 Holiday Season, Thanksgiving falls during the last week of November, which means there will be 4 less automotive selling days and 1 less weekend before Christmas.

As a result, it's more important than ever to secure your holiday digital advertising strategy in order to capitalize on these (very few) prime 'Shopping Days' that people take advantage of before Christmas.

---

Be Present on Multiple Digital Touch Points

While new automotive sales spike around the holidays, all high purchase intent actions take place 1-2 weeks prior to purchase, according to J.D. Power Dailey Sales PIN Data. It is crucial that dealerships have holiday offers front and center for the countless auto shoppers searching for sales and deals on multiple platforms, including organic Google Search, paid Google search, all major social media platforms, Youtube, and more!

You want to target people when they are in the 'Ready to Buy' micro-moment of the buying cycle. Offering engaging deals and incentives is the best way to get in front of your audience during the 'Am-I-Getting-A-Deal' moments in the 'Ready to Buy' stage.

---

Are You Advertising with Video?

YouTube reaches more in-market shoppers before they even step foot into the dealership than other broadcast, cable, and streaming sources. According to a Google study, 43% of auto shoppers' YouTube sessions resulted in a relevant action is less than 24 hours. WOW! In addition to YouTube's sheer size and influence in the digital space, advertising on YouTube enables Dealers to reach custom audiences, ensuring your ads are only being shown to the most relevant audiences with the highest intent.

---

Is your Digital Marketing Agency setting your Dealership up for a Successful Holiday Sales Season?

To see a successful fiscal end to 2019, it is crucial that Dealers across the country secure a strong, strategic digital marketing plan to help their brand show up during multiple touchpoints of the customer's journey. Interested in learning more about how to end your Q4 with a bang? Get in touch with one of our digital strategists at Click Here Digital today.

---