Why Your Business Should Utilize LinkedIn for Hiring Ads
Apr 26, 2021
by Click Here Digital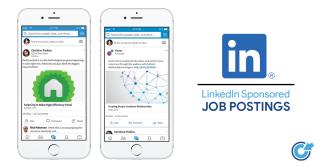 With over 740 million members and over 55 million companies registered, LinkedIn's high quality platform connects entrepreneurs, skilled professionals and new talent with other professionals around the world. People use LinkedIn to inform others about their career decisions, share content about their industry and find new job opportunities.Over 35.5 million people have been hired via LinkedIn.
Your business can post their job listings organically on LinkedIn. However, if your business wants quality candidates for a particular job, we recommend running a sponsored job post to target the right candidates you are looking for. On average, businesses receive 3x more qualified candidates when they promote their job listings.
Targeting Capabilities On LinkedIn
Different from other social platforms, LinkedIn allows you to target in-depth audiences, including:
Companies - find members based on companies they work for
Demographics
Education - degrees, fields of studies
Job Experience - titles, skills, years of experience
Interest & Traits - member groups, interests, traits
Sponsored Jobs on LinkedIn
We recommend this ad type if you have multiple job roles you need filled and if you want to take advantage of the advanced targeting options we listed above. This ad type helps to promote your job roles on desktop and mobile at the top of LinkedIn's personalized job recommendations and the 'Jobs You May Be Interested In' tab. Your ad will appear in your targeted audience news feed, under the jobs tab and sent to them via messages on LinkedIn. By choosing sponsored hiring ads on LinkedIn, we're able to define your targeted audience, location targeting and ad schedule.
Dynamic Ad Example: This will utilize the user's profile name and image to create a customized experience.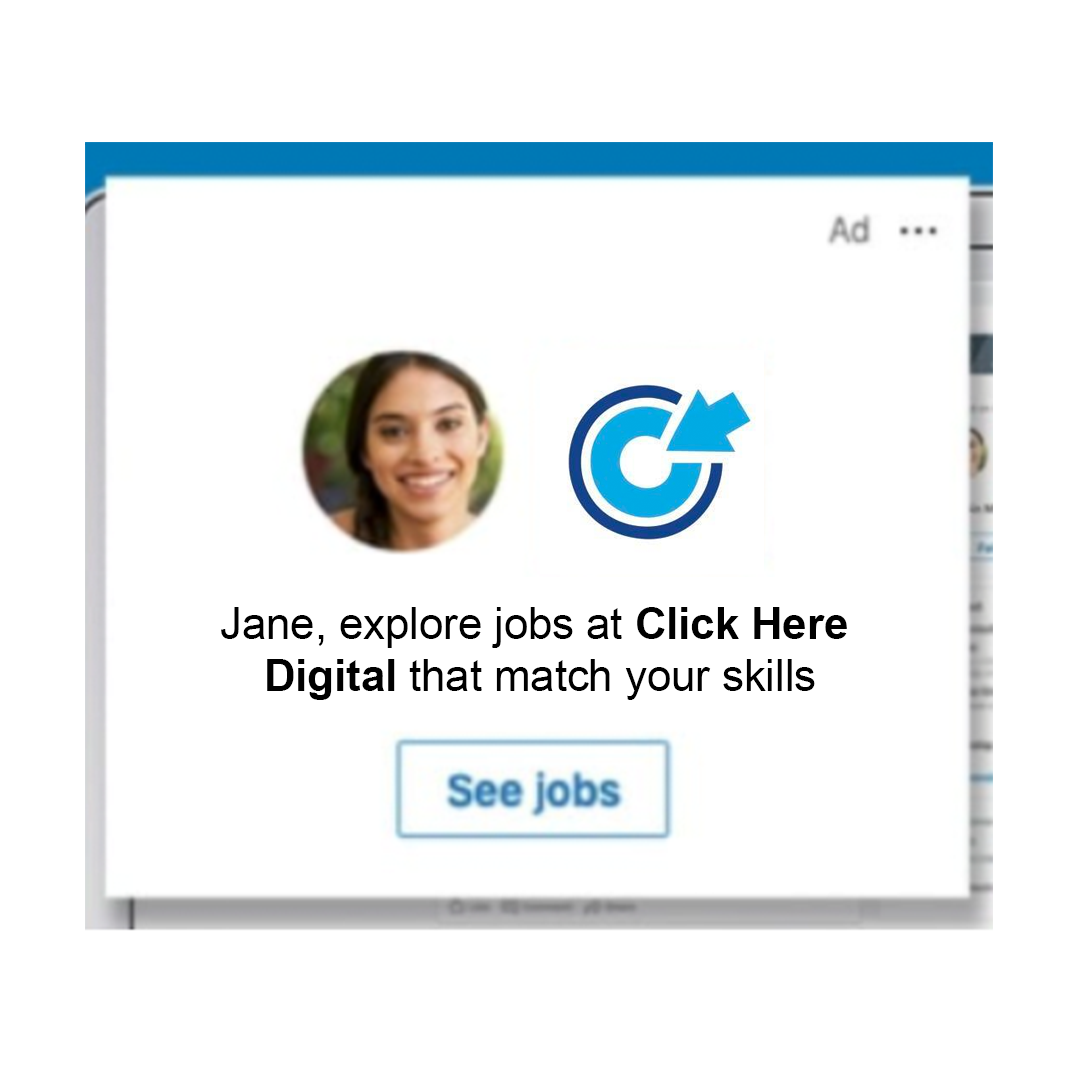 Promoted Job Listings
To run a promoted job listing, your business must spend at least $20 a day on a specific listing. We recommend this ad type only when your business has a specific job role you need to fill. This ad type does not require creative but requires a description and additional details about the role. These listings will be shown when a user searches for jobs or visits the job tab and does not appear in the newsfeed. LinkedIn doesn't allow you to choose advanced targeting options for promoted job listings, but instead decides the targeting based on keywords in the job description, location of the position, and past behavior of the user. The listing will be labeled 'Promoted.' All we need to get started is the job title and description to get started on your promoted job listing!
How do I get started?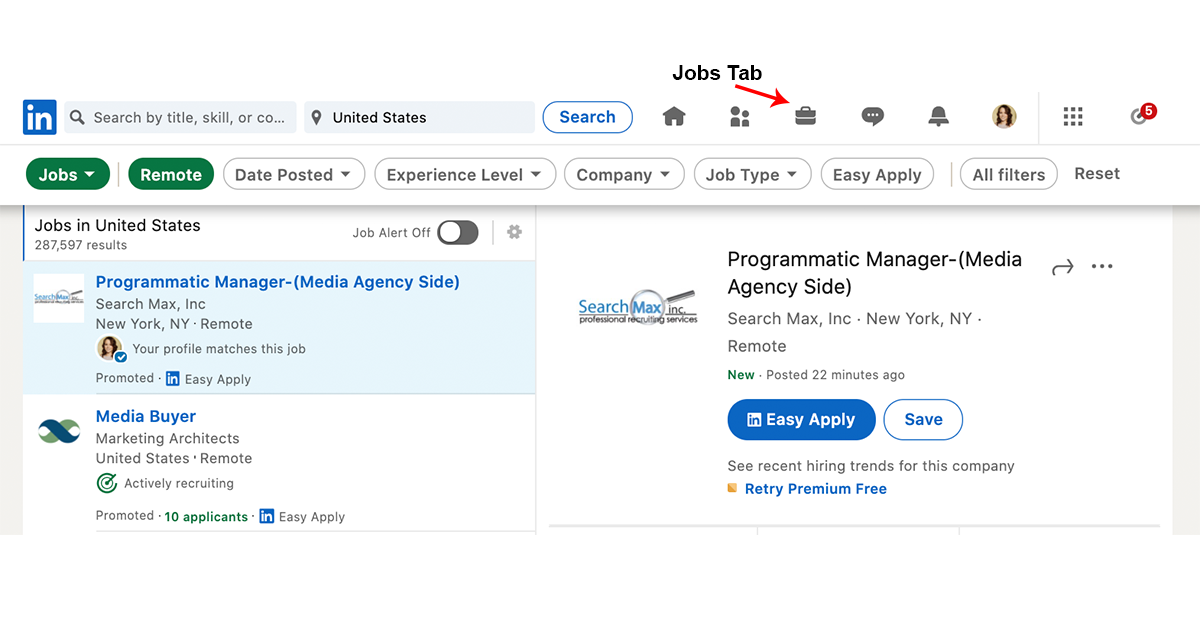 Follow our simple steps below to get started with LinkedIn:
Contact Click Here's Social Media Experts.
Ensure you have a LinkedIn Page for your business.
Let us know which job(s) you're hiring for!
We will recommend the best ad type for your business.
Run LinkedIn hiring ads!
Click Here Digital is experienced in running hiring ads for LinkedIn. Our team is well versed in managing these ads & can help you get qualified candidates for your business. Our team of Social Media experts is proud to offer LinkedIn opportunities to our clients.
Get in touch with us to learn how to get started!