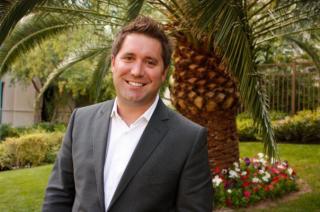 Bo White
As the Founder and CEO of Click Here Digital I've spent my 29-year digital career owning and/or consulting digital companies. It's been a wild ride and I've had a ton of fun owning, investing, operating, consulting, buying & selling digital companies over the past three decades.

My first startup was in the early '90s, Click Here Publishing (now Click Here Digital), which started as a website design company at the very early stages of the Internet. Since then, it's grown into a very successful full-service digital marketing agency.

In the past, I've managed or consulted companies such as NewOrleans.com (Co-Founder & President), Vegas.com, Zappos, Groupon, Beyond Commerce (Chief Operating Officer), major automotive brands, and several more.

Currently, I oversee the team at Click Here and we manage several hundred digital marketing clients; including major law firms, hospitals, and automobile dealerships.

Our established automotive portfolio includes Hendrick Automotive Group, the #1 and #2 Lexus stores in the USA, and Southeast Toyota.