Click Here Named 2015 National American Advertising (ADDY) Awards Winner!
Jan 1, 2015
by Bo White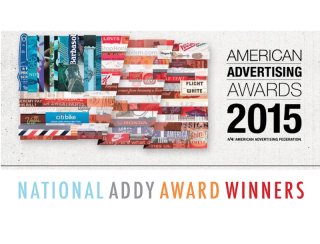 The American Advertising Federation (AAF) is one of the most prestigious organizations for advertising professionals in the entire industry. Every year, they celebrate advertising excellence by hosting the American Advertising Awards (or Addy Awards). These awards recognize agencies and students all across the nation that portray this creative spirit of excellence in advertising. Click Here Digital is honored to announce that we have been recognized as 2015 Winner of the Best of Show Broadcast for a video campaign and Regional and National winner for Integrated Campaigns!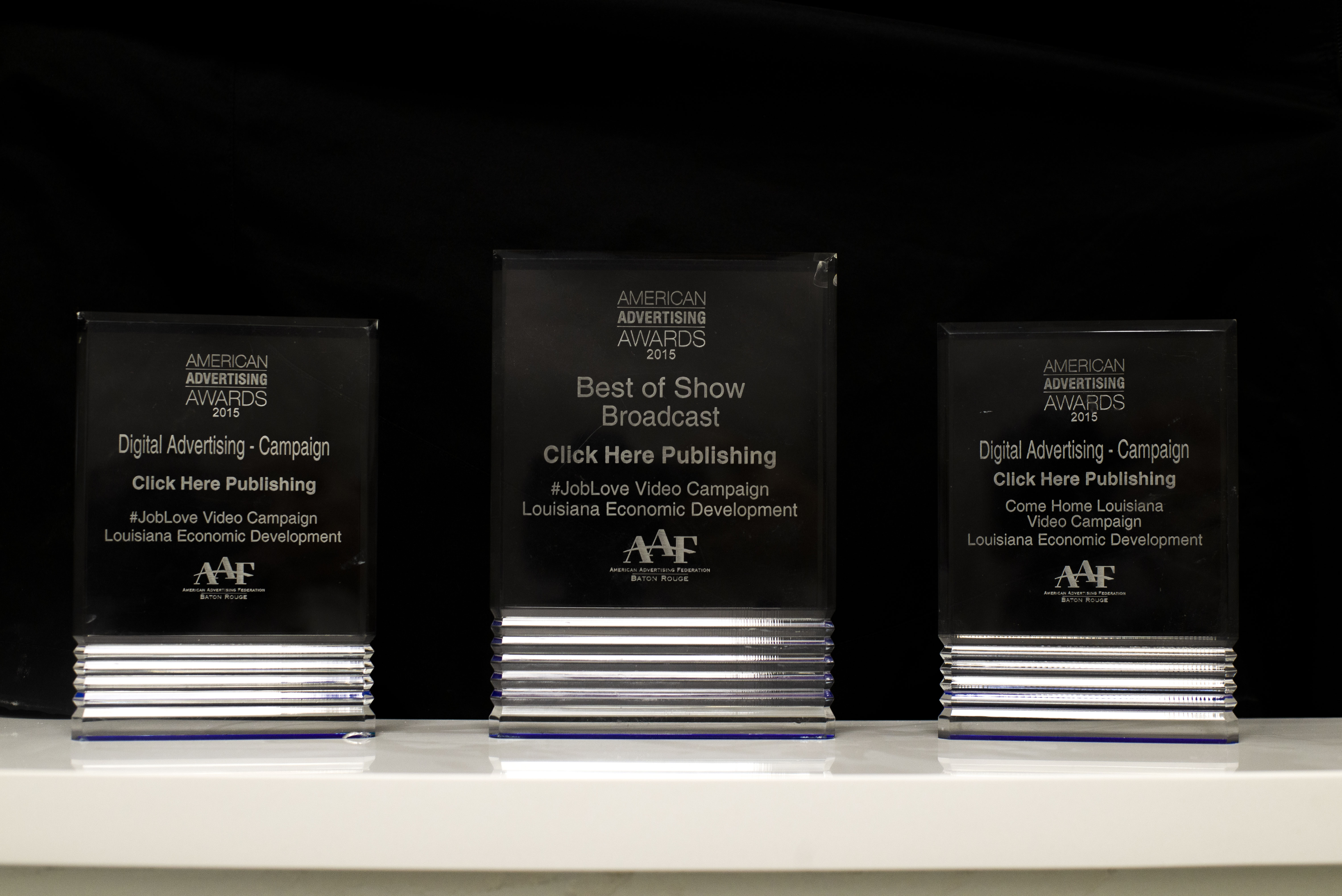 We are incredibly proud of our team of experts! Especially considering, the AAF Awards is arguably the industry's largest and most representative competition, with over 35,000 entries every year locally. The most outstanding entries in each category are scored by a judges panel of seasoned advertising professionals and can be selected for a Gold or Silver award based on the level of creative excellence. We are humbled to be named alongside major players in the corporate, professional, and student advertising world.
About the American Advertising Federation (AAF)
Known in the industry as the "Unifying Voice for Advertising", The American Advertising Federation is a prestigious group representing over 40,000 of the industry's leading advertising professionals. The AAF prides itself in helping new or seasoned advertising professionals advance their careers, build networks and connections in the advertising industry, and celebrate the unique, ever-changing industry we work in.
The American Advertising Federation's mission is to promote the wellbeing of advertising and advertisers through nationally coordinated networks of advertisers, agencies, media companies, local advertising clubs, and college chapters. The AAF works to develop relationships from agency to agency, help newly graduated advertising students start their career in advertising, and keep all advertisers in the know on upcoming industry trends.