The Secret Is Out: The New Normal is Direct to Consumer
May 11, 2020
by Bo White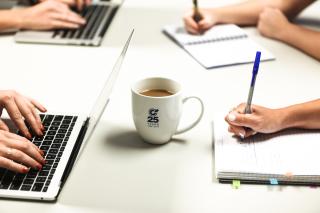 The secret is out - the novel Coronavirus has created a new awareness for local businesses that we in the digital marketing industry have known for years - businesses need to have
direct relationships
with their customers.
Local businesses, restaurants, retails stores, attorneys, and car dealerships have now realized how important it is to have the ability to communicate or sell
directly
to their customers in real-time. Amazon stock is trading at an all-time high and will continue to grow. They are clearly winning in regard to having a direct relationship with their customers.
Every local business needs to immediately rethink its strategy and investment in digital. The days of traditional advertising will never be the same and brands that depend on retail outlets to sell their product will not perform at the same levels as brands that sell direct. Investing in digital is no longer an option - it's a requirement!
Understanding the difference between "push" and "pull" advertising is one of the best-kept secrets in powering your digital advertising strategy.
When you advertise on news, sports, weather, and social websites you are "pushing" your message in front of potential customers. Change of hours, open/closed, changes to your menu, etc. Display and video ads on major websites (ex; ESPN, FoxNews, CNN, Weather.com, Facebook) that your customers visit
every
day are the best way to disseminate your message.
When a customer has the highest intent, they will do a Google search and "pull" the result options. This is a critical point in your customer's journey, and it's not always about ranking in the 1st position - it's more about
brand recall
. The question to ask yourself is, "Has the potential customer had exposure to your brand prior to doing their Google search?"

Connect with your customers directly and tell your story via these three primary channels; (1) Paid Search, (2) Display & Video, (3) Your Website

Paid Search:
Google & Bing Search Ads

Display & Video
Social: Facebook, Instagram
News: Fox, CNN, Huffington Post
Sports: ESPN, FoxSports
Weather: Weather.com, WeatherBug
Remarketing

Your Website
This is where the magic happens! All of your marketing traffic arrives here. Your site needs to load fast, tell your story clearly, and direct the customer to what their next steps are. Should they call you, buy online, or complete an appointment request form?

Here is where you should turn to source a digital partnership. Perfecting the direct to consumer relationship can be challenging and you need the right team of experts to help you get it done right.
1. Find your digital guru - or hire us! ;)
2. Educate yourself. Your guru shouldn't sell you a marketing package; they should educate you on overall costs and expected ROI. Every client is different and your marketing strategy should be customized to your specific business goals.
3. Determine your budget and goals. Are you ecommerce or lead generation? What is the cost per conversion you desire?
4. What is your story? Selling a product or service? Growing your brand? Can you sell directly on your website? Does the customer need to come into your store to make a purchase? Or is the goal to generate leads?
5. Execute, learn, optimize, repeat. Get smarter. It's not hard to track this simple funnel:
= Ad Views
= Website Visits
= Conversion (Sale, Phone Call, Email Lead)
The team at ClickHereDigital.com has spent over two decades supporting and educating businesses with their digital advertising needs. If you feel your business needs deeper support or a more hands-on approach, we are here for you.
Quick Links:
How To Choose An Agency
Amazon Advertising
Streaming / OTT Advertising
Choose A Website Template