Is Facebook Discontinuing Marketplace Vehicle Listings?
May 28, 2021
by Social Media Director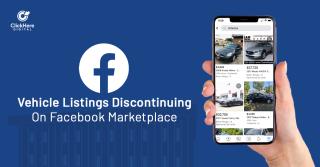 Is Facebook Discontinuing Marketplace Vehicles for Sale Listings?
Facebook recently announced that they will be discontinuing the distribution of automated inventory catalog listings on Facebook Marketplace. This means that car dealers and
social media marketers
will no longer be able to bulk-upload their used inventory feed to Facebook Marketplace Vehicles for Sale. This Marketplace change will take place on September 13th, 2021, which means you may need to readjust your
automotive marketing strategy
.
Even though automated Facebook Marketplace listings are being discontinued, the ability to list vehicles manually on marketplace and running sponsored Automotive Inventory Ads will remain unchanged.
---
Why Did Facebook Decide to Change Auto Marketplace?
Facebook recognized the need to prioritize a variety of potential buyers and sellers that use Facebook marketplace auto features. Facebook has seen an increased usage and demand for shipped goods with onsite checkout. To meet these demands, they are shifting internal company resources from supporting vehicle distribution via partner catalogs on Marketplace to expanding offerings for shipped goods with onsite checkouts.

As Facebook continues to evolve and plan for the future, they are still developing new solutions for the automotive industry. Facebook still plans to create more products that will help automotive advertisers reach in-market car shoppers while improving the consumer experience on both Facebook and Instagram. As digital retailing evolves, more solutions for shoppers are eminent.

---
Staying Ahead of the 2021 Facebook Marketplace Change
There are many ways to make sure your used vehicle inventory is still highly visible even after the automated marketplace changes. Here are additional ways you can make sure your vehicle inventory is present on Facebook and Instagram:
Vehicles Tab: On the dealer's business page, there is a vehicles tab option. Dealers can list their inventory using this tab both manually or through a feed.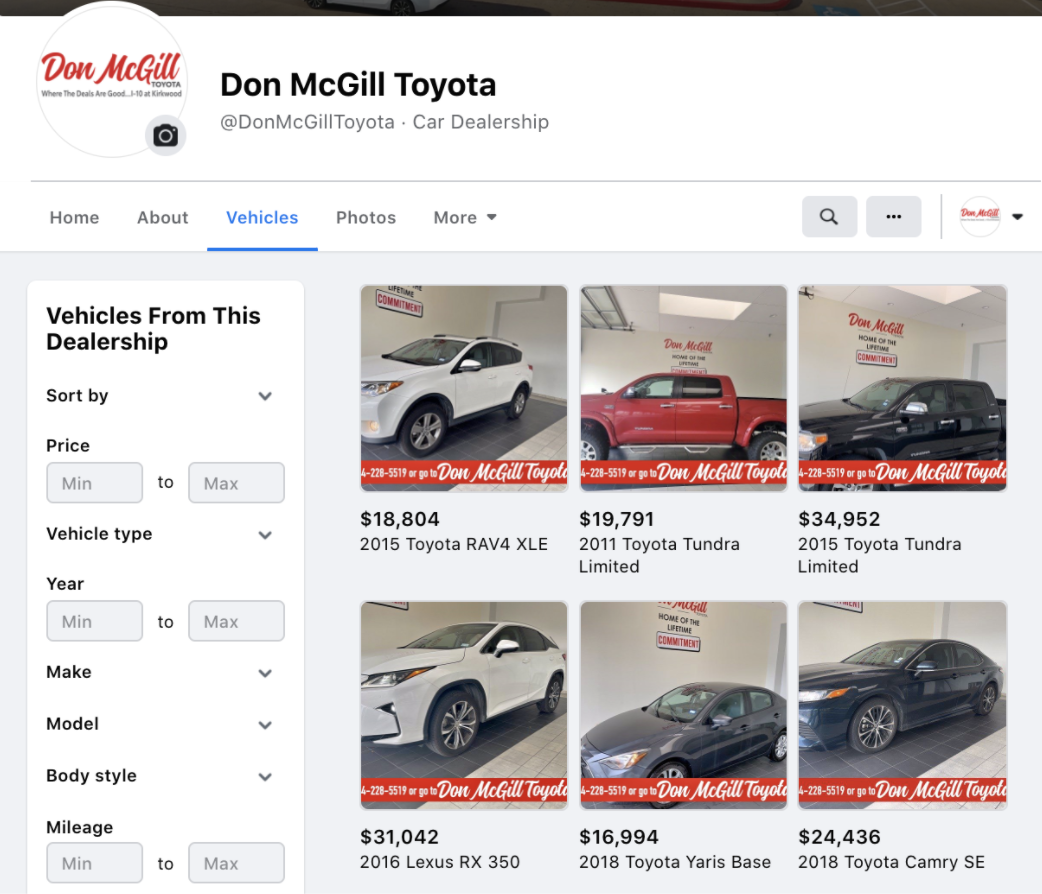 Sponsored Automotive Inventory Ads (AIA): Dealers can still leverage their catalog to run AIA ads to reach more active car shoppers. Marketplace will continue to be an available placement for AIA ads. In addition, dealers can continue to leverage On-Facebook Destination ads that are mobile-optimized and provide a seamless experience for users. These ad types will allow you to show BOTH new and used vehicles in premium paid placements for maximum visibility.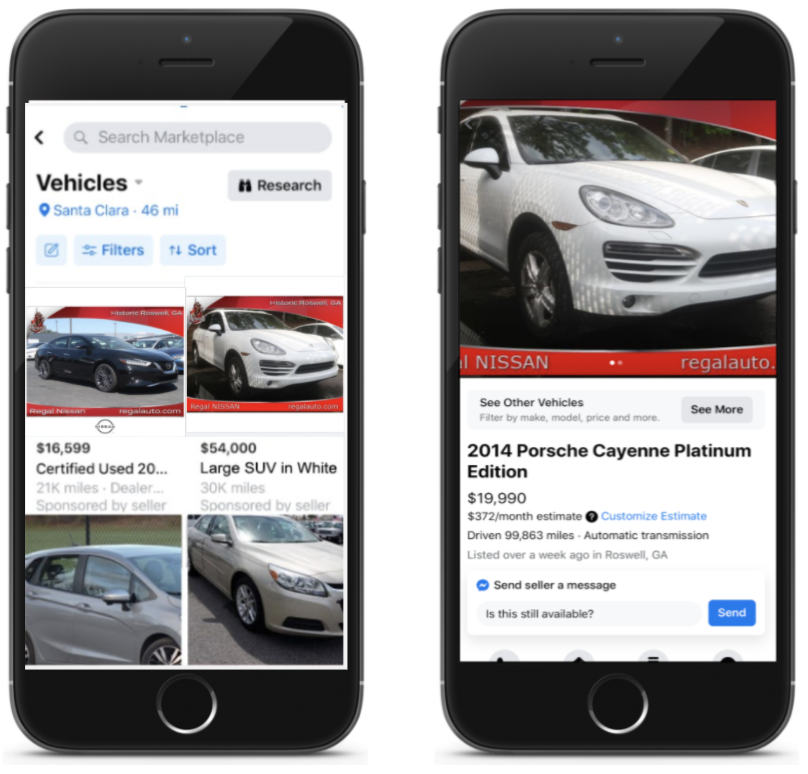 Manual Listings on Marketplace: The option to list used vehicles is still an option. However, they will need to be listed manually. Despite rumors that Facebook is deprecating Marketplace listings completely, this service will still be available for single manual uploads (think eBay type entry)
Cars for Sale on Google Business Profile: Although Cars for Sale is off-Facebook, this is still an amazing opportunity to showcase your new and used inventory directly within Google search results on mobile devices. This gives a shopper the opportunity to see all of your inventory without visiting your website! These listings show up within your Google my Business panel and have a search bar for shoppers to narrow down their search.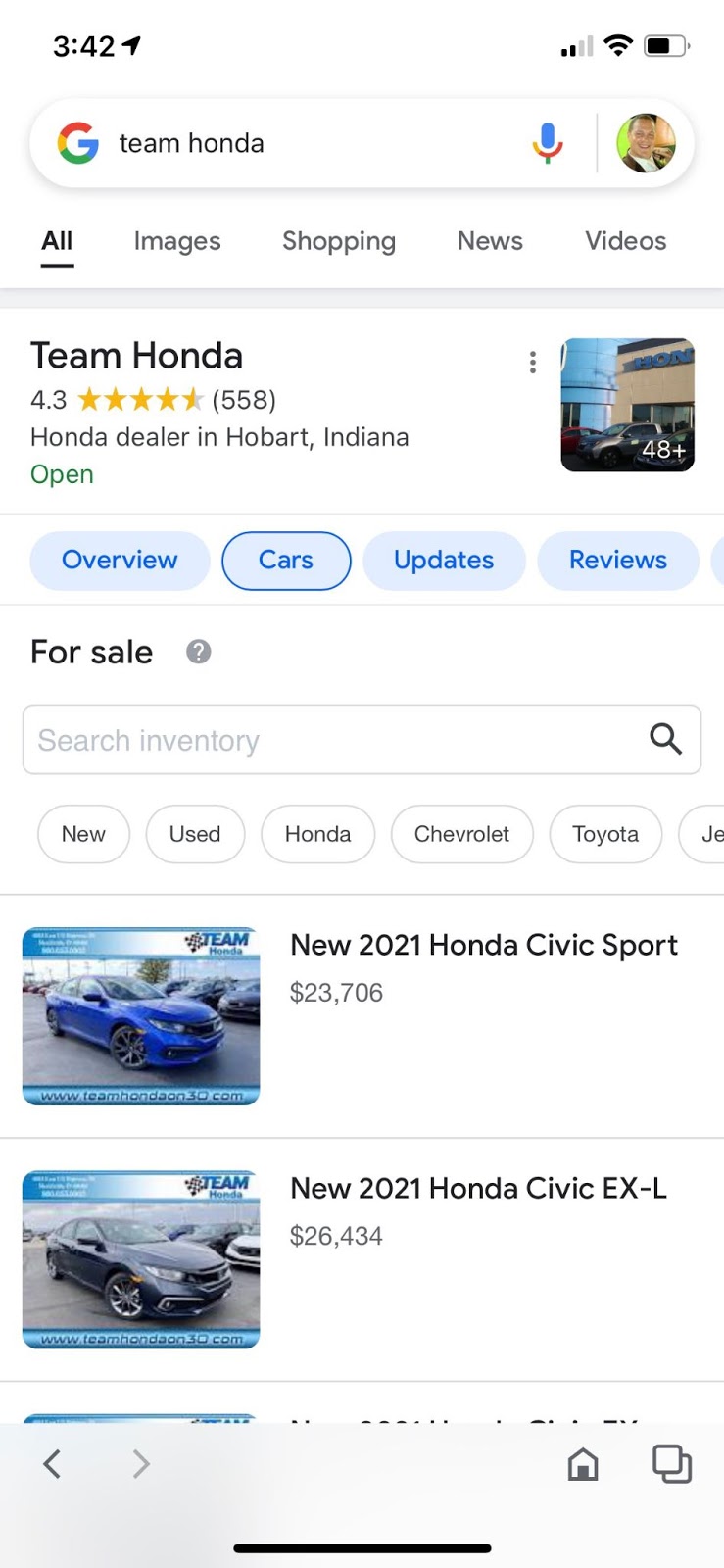 ---
How Can We Help?
Click Here Digital has been working closely with our Facebook team to ensure that the removal of automated vehicle listings catalogs will not derail our dealer's goals or inventory visibility. Through our years of experience with automotive Facebook ads, we know what inventory strategies work to ensure you will not miss out on opportunities. To discuss how we can help your dealership further,
contact
our digital experts today!
---