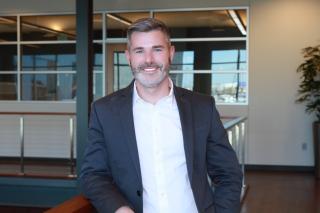 Brad Weems

Brad's been working in the HR field for over 15 years and brings his extensive experience to Click Here Digital at the perfect time for our explosive growth. He's a dedicated HR professional with a passion for employee recruitment and retention and coaching for professional development.

As an SHRM Certified Professional, Brad is an expert at implementing policies, supporting Click Here in its daily operations, and keeping a line of communication between management and staff. Brad's philosophy of Human Resources includes being a liaison between different departments at the company, as well as a hands-on resource for employees. It's that high-touch ethos that impressed us at Click Here, since we strive to provide the same for our clients.

In his free time, Brad loves to take road trips with his two dogs, hang out with friends, and work on his house. He comes to Click Here with extensive HR experience in fields as diverse as medical to industrial to safety training. He holds a BS in Business Administration from Louisiana State University.