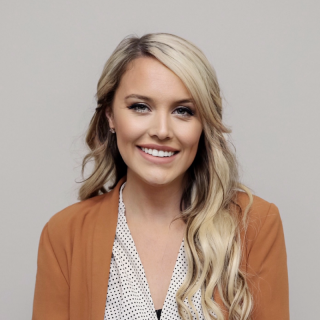 Shelly Spruell
As Chief of Staff, Shelly leads our company's talent evaluation, workforce development, compensation planning, and budget allocation. Shelly's Finance background and critical role directly supporting the CFO allows her to expertly balance Click Here's employee value proposition with the company's long-term growth and profitability.

Shelly serves in a critical Brand Ambassador role as the first impression most people receive of Click Here when they interview with us, and she's one of the best in our industry at ensuring each new employee's journey with the company is personalized, rewarding, and challenging.

When you ask Shelly what she loves most about Click Here, she will simply respond with: "the people." Her favorite part of her job is being able to reward the hard work of employees on behalf of the company. Shelly loves the opportunities available at Click Here, because of the company's unique culture and consistent growth.

Prior to Click Here, Shelly worked as an Analyst at one of the nation's fastest-growing, privately-held health and benefit management organizations. She has over 6 years of progressive management experience in multiple industries and holds a Bachelor's Degree in Finance from Southeastern Louisiana University.